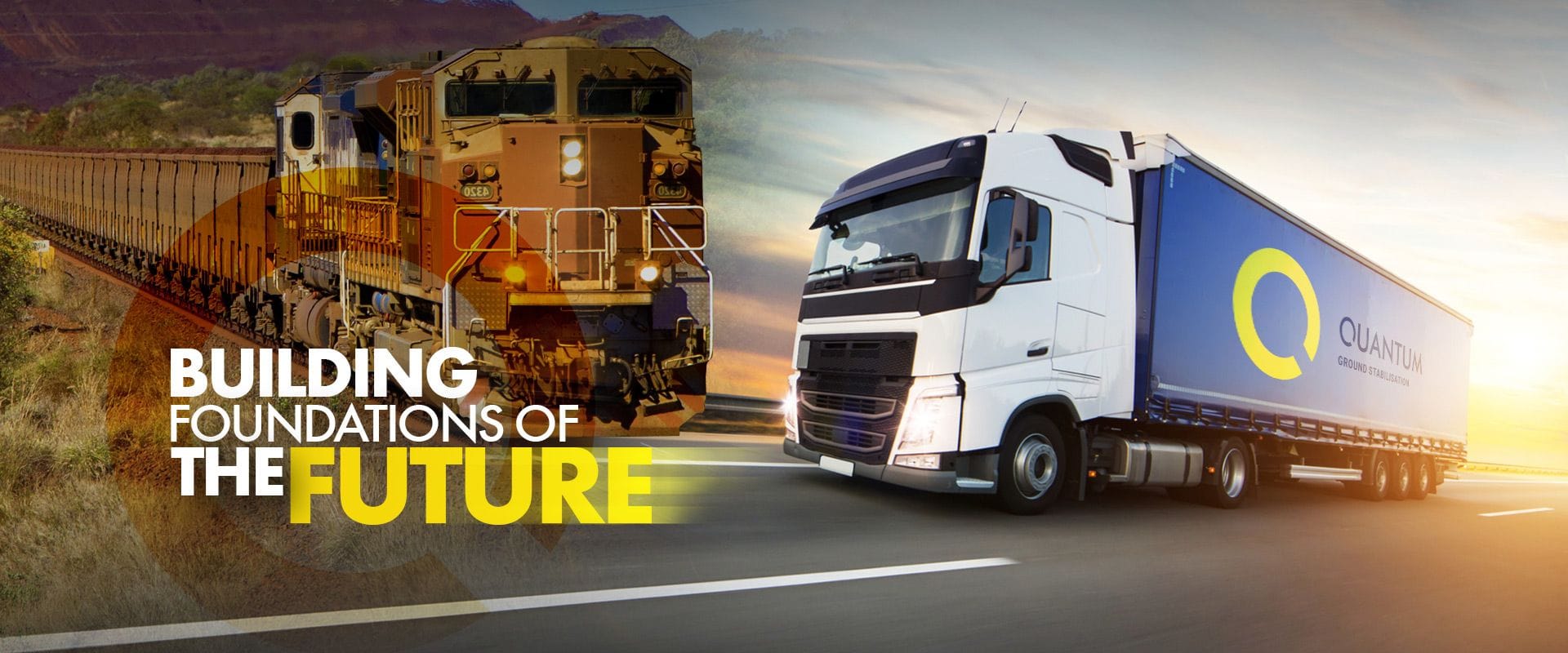 SUPPLYING STABILISATION SOLUTIONS


Quantum is a catalyst that breaks up the adhering moisture film in the pavement, making an irreversible accumulation of fines, allowing for greater compaction of treated soil types.


In the treatment of in situ material, minimising the high cost of exporting waste material and importing aggregates, utilising traditional mixing and compacting equipment.


Once the foundation is treated, the Quantum system makes an irreversible change preventing water penetration. Proven over the last 40 years, in many European and third world countries.